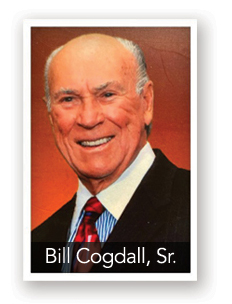 Contract Furnishings Mart was founded by Bill Cogdall Sr., a home builder at the time. He had a vision for a design center showroom with well-trained, salaried sales professionals who would provide excellent customer service and consistent wholesale pricing. While these things may sound simple, they aren't always done by other businesses. Our goal and mission from day one was and is to develop and cultivate relationships with the builders, remodelers, installers, contractors, designers and other trade professionals.
In the early 1990s, Bill handed over the CFM reins to his son-in-law Tim Bechtold, who continued to grow the business for many years. After Tim retired in 2015, his two sons, Matt and Ryan stepped in as co-presidents and continue to run CFM with the same values of their grandfather and father.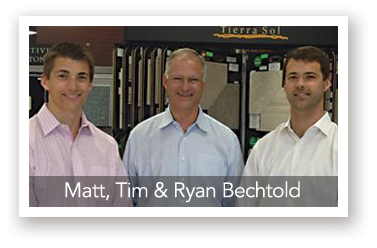 Over the last 40 years, CFM has grown to 16 store locations across Oregon, Washington and now Arizona. We credit our success to our outstanding customers, our top-notch employees and access to the best products in the industry! To this day, we strive to put your goals first and meet your needs and earn your business each and every day.
Did you know...
Our current CFM Portland is not the original store location. We were in a smaller space about 5 blocks away from the current CFM Portland. We moved there in 1983.
When CFM first opened its doors in 1981, in addition to flooring products, we also sold furniture, plumbing fixtures, wall coverings and window blinds.
Employees with Longevity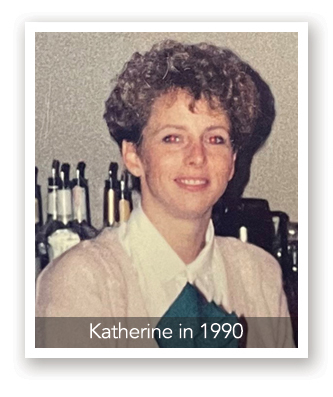 Katherine Collins, who retired in July this summer, worked at CFM for 34 years. She was CFM's 6th employee and instrumental in developing our credit/claims department and also helped with pricing and price books.
"I used to say that there should be two carpets with three colors to choose from. No one has EVER accused me of being a sales person." ~ Katherine Collins
Our current longest tenured employee is now Roger Harms in CFM Gresham who's been with CFM for nearly 29 years!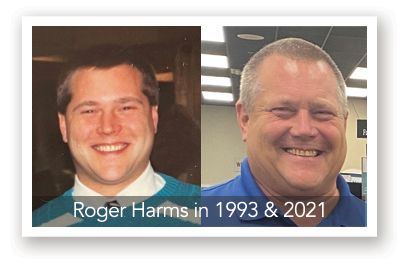 CFM Showroom Evolution
As times and trends have changed, so have our showrooms. We continue to curate our selection to bring you the best in flooring, tile, counters & cabinets!

80s Interior Design Trends
This decade brings to mind words like over-the-top, bold, and opulance. The 80s had pastels, primary colors, glass block walls, and chunky furniture, often all under one roof. Let's look back...